March Weight Loss Hypnosis Workshop
March 3 @ 6:30 pm

-

8:00 pm

$150.00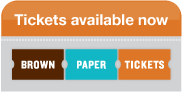 This is a 3 Session Group Workshop
That sexy black dress won't zip up, those favorite slacks won't button, you're disgusted you had to go up another size or two! And Summer is right around the corner and the thought of yourself in a swimsuit is frightful! Sound familiar?
I know losing weight isn't easy and feeling attractive with the extra pounds isn't either.
And It's so discouraging to restrict your diet for long periods, lose the weight, only to gain it all back as soon as you go back to your old ways!
Here's a sobering statistic: Roughly 90 percent of people who lose a lot of weight eventually regain just about all of it, according to a study by Marschall S. Runge, M.D., Ph.D.
So what's the solution?
The solution is psychological reprogramming cognitive therapy aka Hypnosis.
Studies from the 90s found that people who used hypnosis lost more than twice as much weight as those who dieted without the cognitive therapy. A 2014 study worked with 60 obese women, and found that those who practiced hypno-behavioral therapy lost weight and improved their eating habits and body image and suggests using hypnosis in combination with a nutritious diet and daily exercise.
My Weight Loss Hypnosis Workshop is The natural Way to a New You!
Reduce cravings

Alleviate emotional eating

Make healthier choices

Want to exercise more

Have a positive body image

Stay motivated towards your diet plan and goals

Without a heck of a lot of effort!
This 3 session workshop will combine :
A healthy nutrition plan

Vitamin recommendations to boost metabolism and burn calories

Hypnosis for weight loss inductions and relaxation techniques.
Join us
March 3rd
March 10th
March 17th
Location: My office located at 388 E. Main St. Branford
6:30pm-8pm
Let's shed those pounds naturally! Meet new friends! Have some laughs!
(3 )Workshop Sessions

A reinforcement custom weight loss hypnosis recording,

A Listen While You Drive affirmations for weight loss and confidence recording

A Follow up 30 min Coaching session:
Session1:
Intro to Hypnosis, your motivation, and goals, How to use imagination, A nutrition Plan, Learn Self- hypnosis part 1
Session 2:
Experience Weight Loss Hypnosis, The 336 Breathing Method, EFT Tapping, Self -Hypnosis part 2
Session 3:
Experience Self Confidence Weight Loss Hypnosis, discover the power of positive self-talk and incantations, Self-Hypnosis part 3.
Buy tickets for Weight Loss Hypnosis
March Weight Loss Hypnosis Workshop